The Rise Of Eco Vehicles & Tailored Dog Guards
Without doubt, over the last few years there has been an increase in the sales of eco friendly car sales. No doubt driven by congestion charges, vehicle tax charges and an overall awareness of climate change.
Although they are still relatively more expensive than a traditional petrol or diesel alternative, the price is starting to creep downwards as demand increases and the first ones are starting to appear on the 'used' marketplace.
There is a choice of Hybrid (petrol/electric) and electric vehicles and whilst the infrastructure for charging is still not practical for many users, it will improve and we expect the market to grow.
Eco Vehicles and Dogs
Until 12 months or so ago, with a few exceptions, dog owners who required a dog guard for their eco vehicle were either faced with the choice of buying an expensive dealer dog guard or finding a universal dog guard and hoping it fitted ok.
Below we are going to highlight some of the tailored custom fit Travall Dog Guards which we have available for the eco vehicle market.
Mitsubishi Outlander Hybrid
| | |
| --- | --- |
| | The Mitsubishi Outlander Hybrid is probably one of the most established and well known Hybrid models in the UK SUV market and was launched in 2013 as the Outlander PHEV. |
Lexus CT RX NX Models
| | |
| --- | --- |
| | Various Hybrid models make up the offering from Lexus and we have dog guards for these vehicles. |
Tesla
| | |
| --- | --- |
| | There is a tailor made Travall Dog Guard to fit the all electric Tesla Model S |
Jaguar I-PACE
| | |
| --- | --- |
| | The most recent addition to our range of Eco Vehicle Dog Guards is the Custom Made Travall Dog Guard for the Jaguar I-Pace |
Alternative to a Travall Dog Guard
We also stock the range of Saunders semi universal dog guards. Available in 4 sizes for Tubular or Wire Mesh finish, there is a Saunders dog guard for your eco car. If a Saunders dog guard is not listed for your car, please use our handy measuring guide to find the correct size for your vehicle, and also check the guard height will fit in your boot area as batteries are often stored here.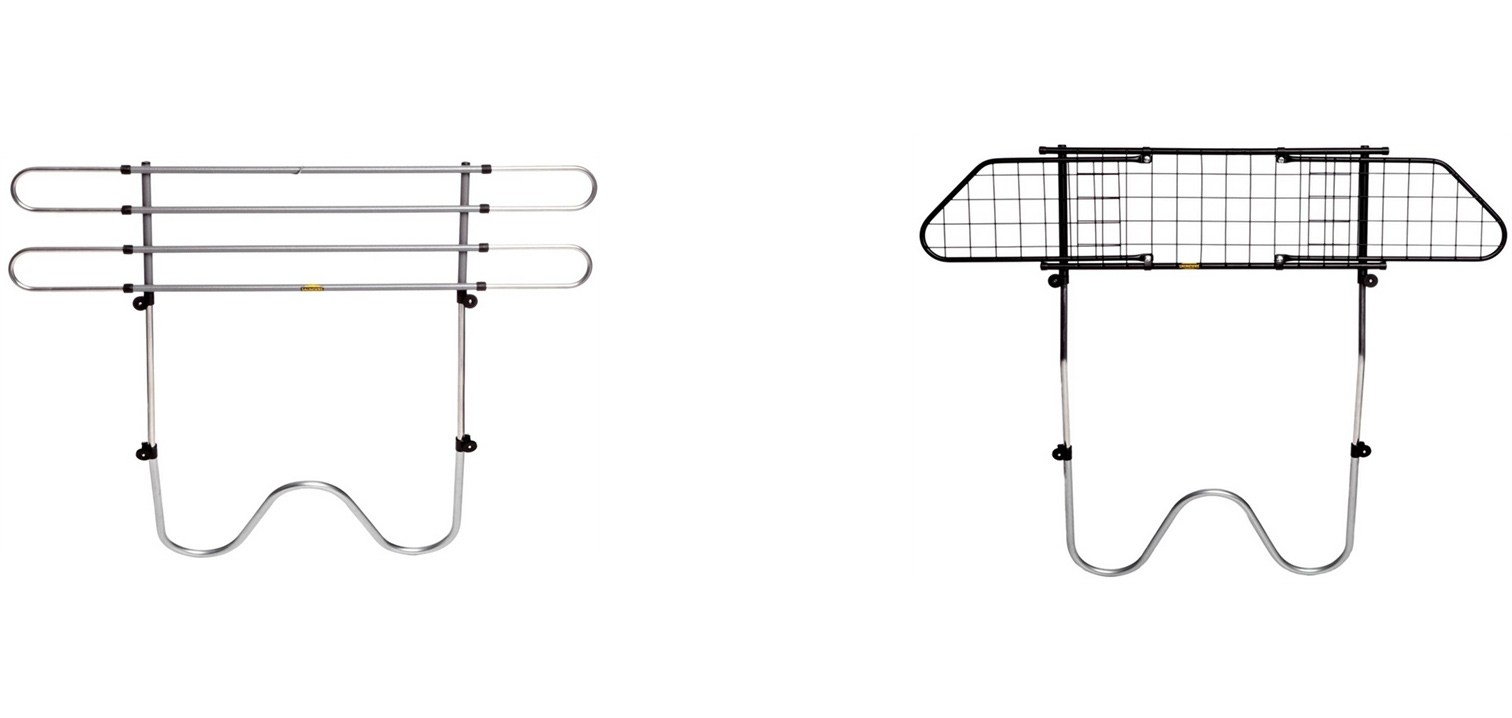 This list is not intended to be exhaustive of every eco vehicle for which we stock dog guards and you are advised to select your vehicle from our list to check for up to date availability and specification.